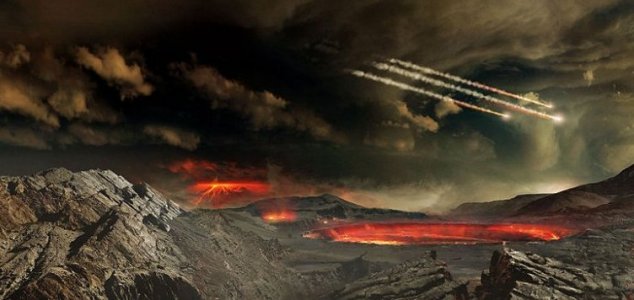 The fossils date back to the early Earth.

Image Credit: NASA's Goddard Space Flight Center
Discovered in Western Australia, the fossil microbes are the oldest evidence of life ever identified.
Until very recently, microfossils had been the subject of considerable controversy among scientists.
While some had long maintained that these cylindrical, thread-like shapes were fossil microbes, others had remained adamant that they were nothing more than naturally-occurring shapes in the rock.
Now though, palaeobiologist Professor William Schopf and his colleagues have put the matter to rest once and for all by determining the carbon composition of the rock and identifying a correlation between the ratio of the carbon isotopes and the microbe-like shapes contained within it.
"The differences in carbon isotope ratios correlate with their shapes," said study co-leader Prof John Valley. "If they're not biological there is no reason for such a correlation."
Due to the relative complexity of these fossil organisms, some scientists have speculated that life may have arisen on our planet a lot earlier than is generally believed.
There is even evidence of oceans predating these fossils by up to 800 million years.
"We have no direct evidence that life existed 4.3 billion years ago but there is no reason why it couldn't have," said Professor Valley. "This is something we all would like to find out."
Source: Independent | Comments (15)
Similar stories based on this topic:
Tags: Fossil, Australia