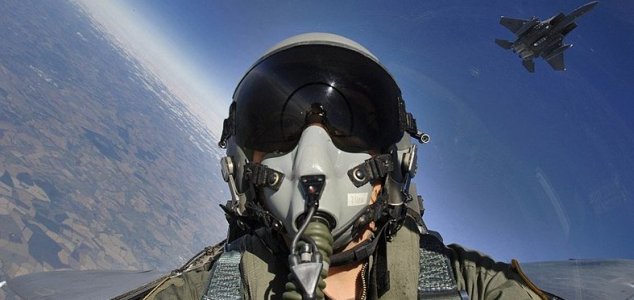 Military pilots make good witnesses of unidentified aerial phenomena.

Image Credit: US Air Force
A former Navy pilot has come forward to describe his encounter with a strange object back in 2004.
Mere days after it was revealed that the US government had been funding a secretive UFO investigations program, former squadron leader Cmdr. David Fravor has spoken out about an unidentified object he witnessed during a routine training mission off the coast of California.
The 18-year Navy veteran, whose unit had been sent to investigate, described the object as "tic-tac shaped" and stated that it was around "40 feet long with no wings, just hanging close to the water."
The way it disturbed the water, he noted, was uncharacteristic of any conventional plane or helicopter.
"As I get closer, as my nose is starting to pull back up, it accelerates and it's gone," he told the Washington Post. "Faster than I'd ever seen anything in my life."
"We turn around, say let's go see what's in the water and there's nothing. Just blue water."
Later speaking to ABC News, he said: "I can tell you, I think it was not from this world. I'm not crazy, haven't been drinking. It was - after 18 years of flying, I've seen pretty much about everything that I can see in that realm, and this was nothing close."
Source: TIME.com | Comments (472)
Similar stories based on this topic:
Tags: UFO, Pilot