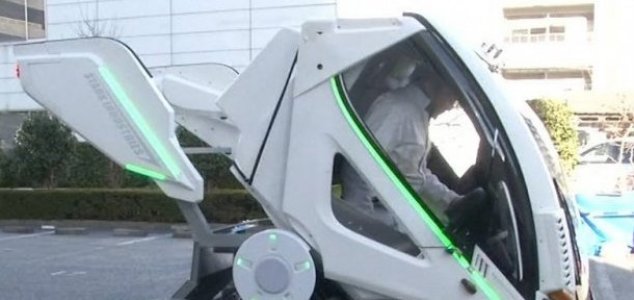 Would you drive this to work ?

Image Credit: YouTube / Business Insider / Four Link Systems
Inspired by Transformers, the car's designers aimed to produce a vehicle that can park almost anywhere.
Ever tried to find a parking space only to find that all the other cars are parked too close together ? If so, then perhaps the Earth-1 electric car might be worth considering.
Designed by Kunio Okawara - the artist behind the transforming robots featured in the long-running TV series
Gundam
- the new vehicle certainly looks more like a robot than it does a car.
"Extremely tiny vehicles can park in narrow spaces," said Hiroomi Kinoshita of Four Link Systems.
"We initiated our project to fold a car and transform it in to something smaller to help with the concept of reducing parking spaces."
With an estimated price tag of $70,000 USD, the Earth-1 is set to become available in March 2018.
Source: Straits Times | Comments (6)
Tags: Earth-1, Folding Car