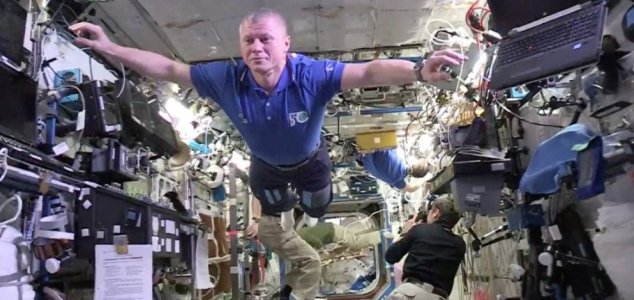 Long-term weightlessness brings unexpected side-effects.

Image Credit: NASA / ESA
Astronauts who spend a lot of time in space are at risk of experiencing a rise in core body temperature.
A new study has revealed that spending an extended period of time in zero-gravity can cause a condition known as 'space fever' which results in an increase in body temperature of around 1C.
While this might not seem like much, even the smallest rises in temperature can cause impaired physical and mental performance - not ideal for long-haul spaceflight.
The findings were based on a health analysis of eleven astronauts whose body temperatures were recorded before, during and after their time aboard the International Space Station.
"Under weightless conditions, our bodies find it extremely difficult to eliminate excess heat," said Professor Hanns-Christian Gunga. "The transfer of heat between the body and its environment becomes significantly more challenging in these conditions."
The researchers found that the temperature rise does not happen immediately but instead develops gradually over the course of around two-and-a-half months of being in space.
"This space fever, as we may call it, has potential implications for long-term spaceflights in terms of astronauts' health, well-being and support," the study authors wrote.
Source: Independent | Comments (1)
Tags: Astronauts, Space Fever