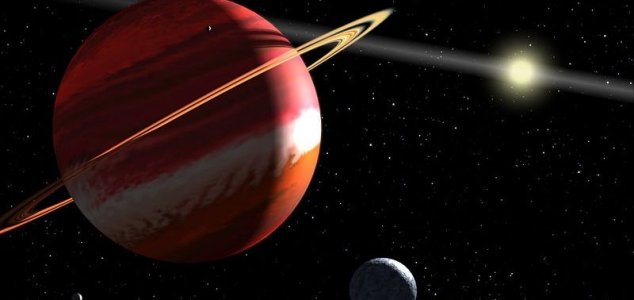 The new planets range in size from gas giants to small terrestrial worlds.

Image Credit: NASA
A renewed hunt for Earth-like worlds has yielded a haul of 95 previously undiscovered extrasolar planets.
Found using data from the Kepler Space Telescope, the 95 extrasolar worlds, which were identified among 275 candidate planets, bring Kepler's total number of discovered worlds up to 2,440.
Exactly how many of these planets may actually be habitable however remains unclear.
"We started out analysing 275 candidates of which 149 were validated as real exoplanets," said lead study author Andrew Mayo. "In turn, 95 of these planets have proved to be new discoveries."
"Exoplanets are a very exciting field of space science."
"As more planets are discovered, astronomers will develop a much better pictures of the nature of exoplanets which in turn will allow us to place our own solar system into a galactic context."
Source: Independent | Comments (0)
Tags: Exoplanet, Extrasolar Planet