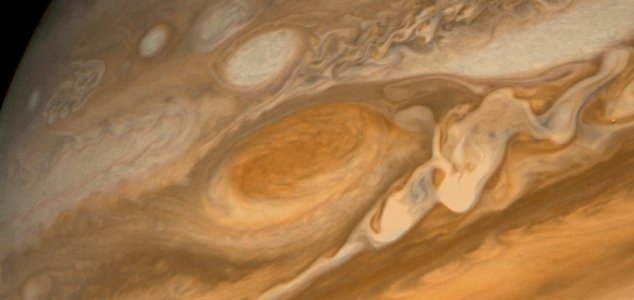 The Great Red Spot's days may be numbered.

Image Credit: NASA
Scientists have indicated that the famous storm could blow itself away within the next 10 to 20 years.
First observed through telescopes as far back as the 17th century, the Great Red Spot is a massive Earth-sized anticyclonic storm that has both baffled and intrigued scientists for years.
Now though, a new high-resolution computer model has revealed that this prominent feature of Jupiter's atmosphere could dissipate completely within the next two decades.
The Great Red Spot has been evaporating for some time and is currently 1.3 times the size of Earth.
Scientists believe that winds, turbulence and heat radiation will eventually sap away all of its energy.
Exactly how it has managed to endure for so long however continues to remain a mystery.
"Based on current theories, the Great Red Spot should have disappeared after several decades," said geophysical fluid dynamicist Pedram Hassanzadeh from Harvard University.
"Instead, it has been there for hundreds of years."
Source: Tech Times | Comments (10)
Similar stories based on this topic:
Tags: Jupiter