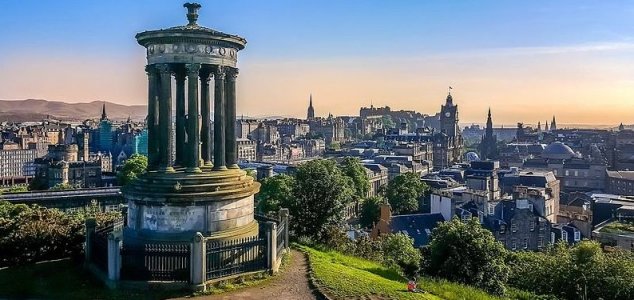 Edinburgh, Scotland.

Image Credit: CC BY 2.0 Andrew Colin
Concerns were raised recently when a river in the Scottish capital turned a disconcerting shade of green.
The peculiar discoloration was investigated by the Scottish Environment Protection Agency (SEPA) after reports described the bright green water as like "something out of a science fiction movie".
"It looked pretty freaky," said witness Antonia Hynd who had been walking through a local park with her twin four-year-old daughters when their attention was drawn to the phenomenon.
"I saw people hauling their dogs out of the river and others wondering what was wrong with the river."
"People were shocked so I called SEPA."
An analysis of the green river water later revealed that the discoloration was due to a type of dye used for tracing drainage outfalls. The chemicals used were not believed to be toxic.
"I didn't know about dye testing before today and as long as its 100 percent completely environmentally friendly then that's OK because it didn't look it," said Hynd.
Source: BBC News | Comments (1)
Tags: Edinburgh, River