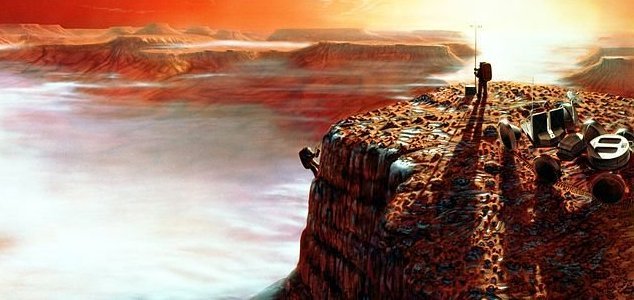 Will humans walk on the surface of Mars by 2028 ?

Image Credit: NASA / Pat Rawlings
The ever-ambitious space firm is hoping to see humans walk on the surface of Mars within the next decade.
Speaking at the TED conference in Vancouver on Wednesday, SpaceX President and Chief Operating Officer Gwynne Shotwell reiterated Elon Musk's vision of seeing mankind become a multi-planetary species and added that she was keen for us to come in to contact with an alien race.
"This is the only time I out-vision Elon: I want to meet people, or whatever they call themselves, in another solar system," she said.
"Fundamentally you go to other places to explore. That's what makes humans different from animals."
The rocket that SpaceX will use to put humans on Mars is the Big Falcon Rocket (BFR), a veritable behemoth that, once completed, will be the most powerful rocket ever built.
In addition to spaceflight, it will also serve as an Earth-based transportation system by offering wealthy passengers the opportunity to fly from China to the US, for instance, in around 30 to 40 minutes.
"I'm personally invested in this one because I travel a lot, and I do not like to travel," said Shotwell. "I would love to get to see my customers in Riyadh, leave in the morning and be back in time to make dinner."
Whether SpaceX will be able to keep to its ambitious timetable however remains to be seen.
Source: Independent | Comments (7)
Similar stories based on this topic:
Tags: Mars, SpaceX