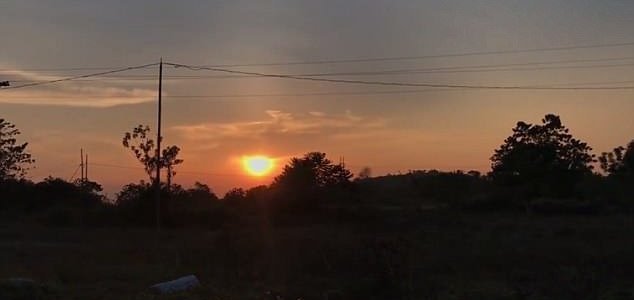 The sounds were recorded in Hawaii's Pahala region.

Image Credit: YouTube / Snippins News
The strange sounds were picked up over a mountainous region of the Hawaiian archipelago last week.
The phenomenon, which has been reported before in other parts of the world as far back as 2008, resembles the sound of a trumpet or other brass instrument being played over and over.
Oddly however, the sound appears to come from everywhere at once with no clear point of origin.
While some people have come to assign supernatural significance to the phenomenon, others have suggested that some form of geological or meteorological activity could be to blame.
There is also the possibility that the video (or the sound itself) in this particular case is a hoax.
Either way, it is certainly eerie.
Source: PJ Media | Comments (31)
Tags: Hawaii, Trumpets, Sounds