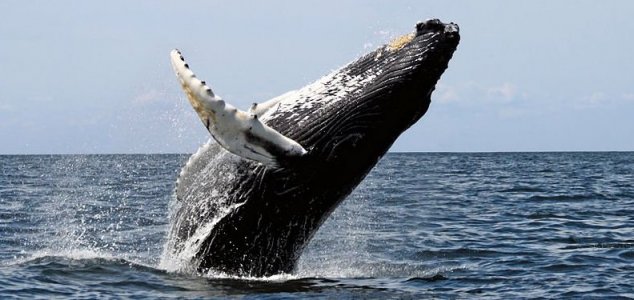 Humpback whales typically surface every 7 to 15 minutes.

Image Credit: CC BY 3.0 Whit Welles
A wildlife photographer recently captured the moment a whale's blowhole spray produced a spectacular rainbow.
Domenic Biagini had been on a whale-spotting trip off the coast of San Diego back in December when the footage, which can be viewed below, was captured.
The rainbow formed from the water droplets in the spray in the same way as a typical rainbow forms in the sky when raindrops refract sunlight, splitting it up in to its constituent colors.
"We call it a rain-blow," said Biagini.
Source: Live Science | Comments (6)
Tags: Humpback Whales