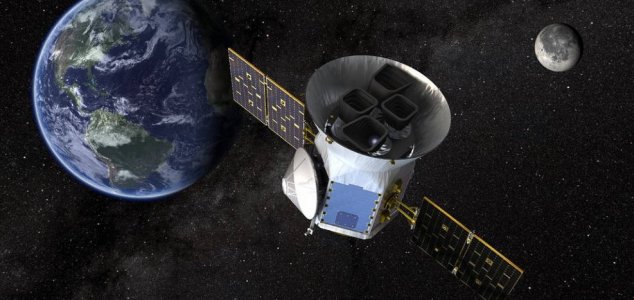 TESS will orbit the Earth at half the distance of the Moon.

Image Credit: NASA
The Transiting Exoplanet Survey Satellite (TESS) is due to lift off aboard a Falcon 9 rocket on Monday.
The new spacecraft is designed to carry on what the Kepler Space Telescope started by scanning the skies for evidence of extrasolar worlds in orbit around distant stars.
Kepler, which has so far found over 5,000 exoplanet candidates, will run out of fuel later this year.
Once it is in position, TESS will be able to scan an area of the sky 350 times greater than Kepler and is expected to discover up to 20,000 extrasolar planets in its first two years alone.
It is also optimized to look at smaller, cooler stars that primarily emit red light.
"90 percent of the stars in the Milky Way emit in those red wavelengths, and then seem to have more planets than stars like the Sun, especially smaller Earth-sized planets," said mission principal investigator George Ricker from the Massachusetts Institute of Technology.
"Nature's really saying, 'look here, look here' and that's exactly what we're going to do."
Source: New Scientist | Comments (0)
Tags: TESS, Exoplanet