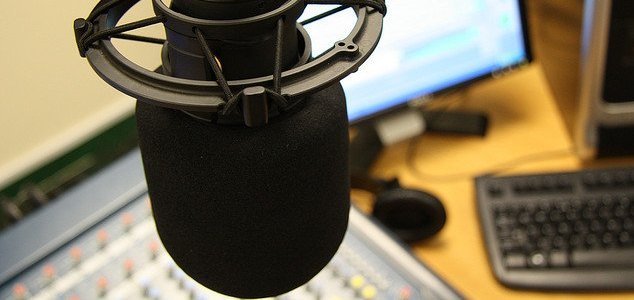 Art Bell is best known for his radio show Coast to Coast AM.

Image Credit: CC 2.0 Curtis Kennington
The former Coast to Coast AM radio host reportedly died on Friday at his home in Pahrump, Nevada.
Born in 1945, Bell developed an interest in radio from a young age and became a fully licensed amateur radio operator at just 13. He served as a medic during the Vietnam War and operated a pirate radio station at Amarillo Air Force Base during his spare time.
After leaving the military, he moved to the Japanese island of Okinawa where he worked as a DJ for KSBK - a non-military english-speaking station. During this time he earned a Guinness World Record and raised money to help Vietnamese orphans by staying on air for 116 hours and 15 minutes.
After returning to the United States, he studied engineering at the University of Maryland for a time before dropping out and returning to radio.
In 1978 he started a new political call-in show known as
West Coast AM
. In 1988, he and Alan Corberth rebranded the show
Coast to Coast AM
and the rest, as they say, is history.
The show itself focused on numerous alternative topics including the paranormal, UFOs, conspiracy theories, psychic readings, cryptozoology, psychic readings and many more.
Over the years, Bell talked to numerous controversial guests including alleged Area 51 worker Bob Lazar, conspiracy theoriest David Icke and UFO abductee Stan Romanek.
He semi-retired from
Coast to Coast AM
in 2003 however he continued to host the show at weekends for four years and later returned to guest host on numerous occasions after that.
He returned to radio in 2015 with a new show
Midnight in the Desert
but stepped down after only a few months citing concerns about his family's safety.
He died at his home on Friday, April 13, 2018.
Source: Chicago Tribune | Comments (21)
Tags: Art Bell