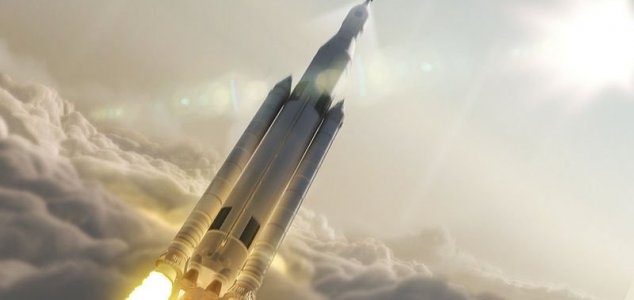 Can the Space Launch System beat the Big Falcon Rocket to Mars ?

Image Credit: NASA
Dennis Muilenburg believes that Boeing will be able to place humans on Mars before Elon Musk's SpaceX.
While SpaceX has been working on its new Big Falcon Rocket (BFR), Boeing has been working closely with NASA to develop its upcoming next-generation Space Launch System (SLS).
The SLS is due to launch for the first time in 2019 and could carry humans by 2023.
During a recent interview, Muilenburg indicated that the estimated time-frame for a manned Mars mission was around ten years - the same as the estimate recently suggested by SpaceX.
"I'm convinced that the first person that gets to Mars is going to get there on a Boeing rocket," he said.
When asked if there were plans to launch a car in to space like Musk did with his Tesla Roadster, Muilenburg joked "we might pick up the one out there and bring it back."
"Space has always been part of the DNA of our company. What we're working on today with Space Launch System is bigger than the Apollo program."
"Most of the country doesn't know about it yet."
Source: New Zealand Herald | Comments (6)
Similar stories based on this topic:
Tags: SpaceX, Boeing