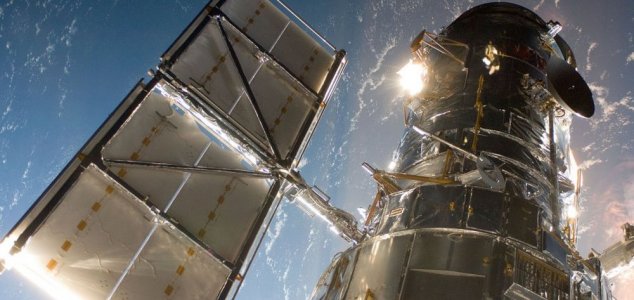 Hubble might be getting on a bit, but it is still going strong.

Image Credit: NASA / JSC
The world-famous telescope has been capturing images of the cosmos for the better part of three decades.
Well known for its breathtaking snaps of distant nebulae and other spectacular stellar phenomena, Hubble has also contributed to a number of important scientific breakthroughs and has been instrumental in determining the age, size and expansion rate of the universe.
More recently, it also helped confirm the optical origin of the first gravitational waves ever detected.
"The LIGO and Virgo detectors, of course, first observed the gravitational waves, but Hubble located the optical counterpoint, and that's really, really cool," said NASA scientist Jeff Hayes.
"Thanks to Hubble, we now have the ability to see stars as they're coalescing and forming, as well as study the deaths of the stars and the interesting planetary nebulae that result."
Not bad for a platform that is still using technology designed all the way back in the 1970s.
In the future, Hubble will also work alongside the upcoming James Webb Space Telescope by helping to identify interesting objects out in space for its more sophisticated successor to observe.
"The relationship between James Webb and Hubble will be synergistic," said Hayes.
Source: UPI.com | Comments (3)
Tags: Hubble