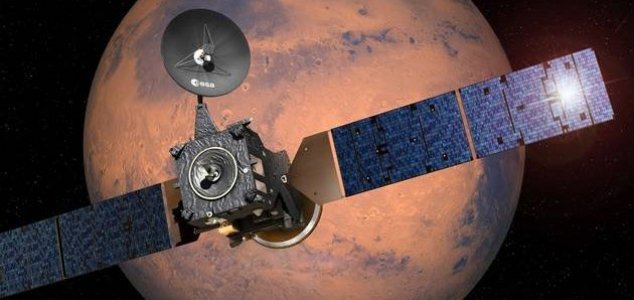 Will the Trace Gas Orbiter discover evidence of alien life ?

Image Credit: ESA
ESA's Trace Gas Orbiter has started its mission to seek out traces of biologically-produced methane on Mars.
The spacecraft, which achieved a stable orbit earlier this month, is now actively seeking out traces of methane in an attempt to determine whether or not there is life on Mars.
According to scientists, an answer to the mystery may come within the space of only a few months.
"If we find traces of methane that are mixed with more complex organic molecules, it will be a strong sign that methane on Mars has a biological source and that it is being produced - or was once produced - by living organisms," said ESA's Mark McCaughrean.
"However, if we find it is mixed with gases such as sulphur dioxide, that will suggest its source is geological, not biological. In addition, methane made biologically tends to contain lighter isotopes of the element carbon than methane that is made geologically."
Source: The Guardian | Comments (14)
Similar stories based on this topic:
Tags: Mars, Life