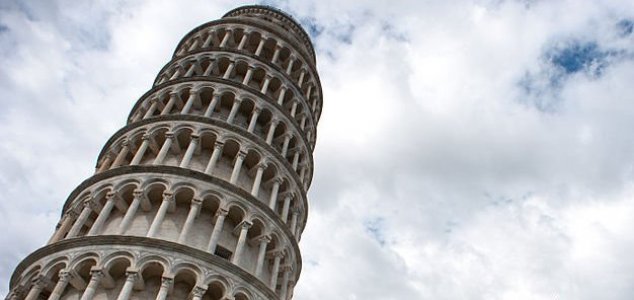 The tower's construction was completed in 1372.

Image Credit: CC BY-SA 3.0 Mstyslav Chernov
Scientists believe that they have finally determined how the world-famous structure is still standing after so long.
Known for its alarming tilt, the tower, which was built in the 12th century, had started to lean even before its construction was complete due to the ground underneath being too soft on one side.
Its tilt continued to get worse until efforts were made to stabilize it in the 1990s.
But how did it manage to last hundreds of years without collapsing entirely ? Its survival is particularly impressive considering the fact that four strong earthquakes have hit the region over the centuries.
Now a 16-strong team of scientists and engineers may have finally solved the mystery and it is all to do with the characteristics of the foundation soil that gave the tower its lean in the first place.
After studying seismological, geotechnical and structural information, the researchers determined that the tower's resilience is down to how the height and stiffness of the tower itself combine with the softness of the soil to modify the vibrational characteristics of the structure.
As a result, the tower does not resonate with earthquake ground motion like other buildings do.
"Ironically, the very same soil that caused the leaning instability and brought the tower to the verge of collapse, can be credited for helping it survive these seismic events," said Prof George Mylonakis.
Source: Science Daily | Comments (3)
Tags: Leaning Tower of Pisa