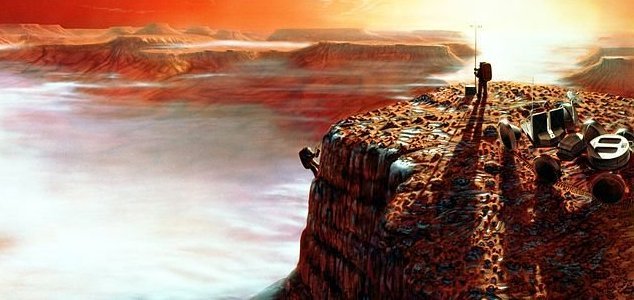 Will the US be the first country to place a human on Mars ?

Image Credit: NASA / Pat Rawlings
The US space agency has emphasized that its Moon ambitions will not distract from its efforts to reach Mars.
Last week, NASA seemed to be doubling down on the Moon as a target for future missions when it published a draft request for a proposal encouraging the commercial space industry to assist in its upcoming efforts to land payloads on the lunar surface.
Now though, new administrator Jim Bridenstine has reiterated that Mars is still the main objective.
"If some of you are concerned that our focus in the coming years is the Moon, don't be," he said during a speech at the annual Humans to Mars summit in Washington.
"The president's vision has emphasised that our exploration campaign will establish American leadership in the human exploration of Mars."
"We are doing both the moon and Mars in tandem and the missions are supportive of each other."
"In fact, our return to the surface of the moon will allow us to prove and advance technologies that will feed forward to Mars: precision landing systems, methane engines, orbital habitation, surface habitation, surface mobility, long duration life support operations and much more that will enable us to land the first Americans on the red planet."
According to space subcommittee chairman Senator Ted Cruz, the US is particularly committed to not only landing humans on Mars, but to also being the first nation on Earth to do so.
"The first foot that sets foot on Mars will be an American foot, and an American explorer," he said. "That's leadership that I think this country needs and values."
"Restoring America's leadership in space I think is incredibly important."
Source: The Guardian | Comments (4)
Tags: Mars, Moon