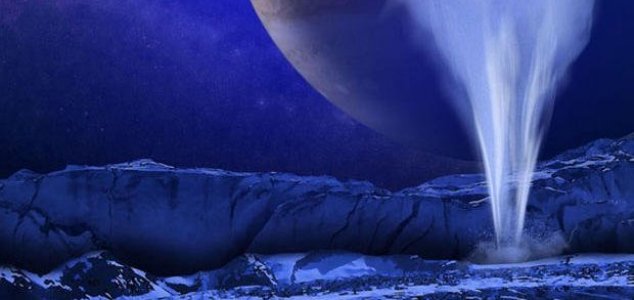 Could there be life on Europa ?

Image Credit: NASA
Decades-old data from the Galileo spacecraft has all-but confirmed the presence of geysers on Jupiter's icy moon.
In recent years, observations of Europa using the Hubble Space Telescope have revealed hints of what appear to be plumes of water vapor erupting from its surface.
Now by going back over data collected by NASA's Galileo spacecraft, scientists have found evidence to suggest that the probe may have inadvertently flown straight through one of these plumes.
The discovery is important because it means that future missions to Europa may be able to collect and analyze samples of the Jovian moon's subterranean ocean without having to venture beneath the ice.
"We know that Europa has a lot of the ingredients necessary for life, certainly for life as we know it," said planetary scientist Elizabeth Turtle. "There's water. There's energy. There's some amount of carbon material. But the habitability of Europa is one of the big questions that we want to understand."
"And one of the really exciting things about detection of a plume is that that means there may be ways that the material from the ocean - which is likely the most habitable part of Europa because it's warmer and it's protected from the radiation environment by the ice shell - to come out above the ice shell."
"And that means we'd be able to sample it."
Source: Engadget | Comments (2)
Similar stories based on this topic:
Tags: Europa, Jupiter, Geysers