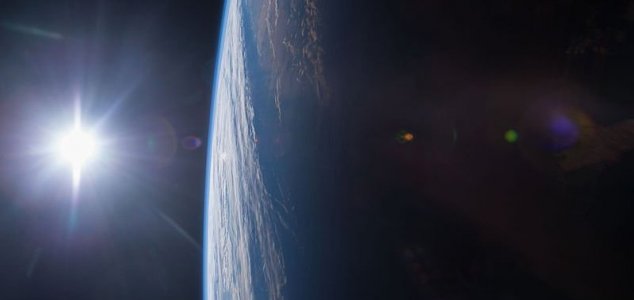 The continents were arranged very differently in Earth's past.

Image Credit: NASA / Terry Virts
A new fossil discovery has revealed that the early supercontinent split more slowly than previously believed.
From around 335 to 175 million years ago, there was only a single land mass - Pangaea - a veritable super-continent situated in the southern hemisphere and surrounded by a superocean, Panthalassa.
According to the continental drift hypothesis, Pangaea began to break up between 200 and 225 million years ago, but now this latest fossil discovery has pushed this event back a further 15 million years.
Discovered in eastern Utah, the fossil itself is that of a small mammal named
Cifelliodon wahkarmoosuch
. It was the size of a hare which at the time made it something of a giant.
"The skull of Cifelliodon is an extremely rare find in a vast fossil-bearing region of the Western Interior, where the more than 150 species of mammals and reptile-like mammal precursors are represented mostly by isolated teeth and jaws," said study co-author James Kirkland.
The discovery has helped to change our understanding of how early mammals evolved.
"For a long time, we thought early mammals from the Cretaceous (145 to 66 million years ago) were anatomically similar and not ecologically diverse," said lead author Adam Huttenlocker.
"This finding by our team and others reinforce that, even before the rise of modern mammals, ancient relatives of mammals were exploring specialty niches: insectivores, herbivores, carnivores, swimmers, gliders. Basically, they were occupying a variety of niches that we see them occupy today."
Source: Science Alert | Comments (6)
Tags: Pangea