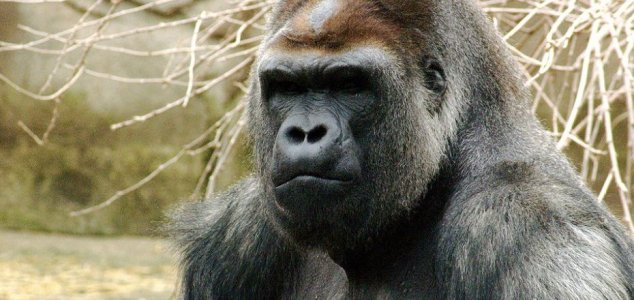 Mountain gorillas are still critically endangered.

Image Credit: CC BY-SA 2.6 Kabir
Conservationists have reported that the number of gorillas in one region of Rwanda has now doubled.
The encouraging figures were obtained thanks to intensive field work carried out across the 440 square kilometer Virunga Volcanoes region of the country over the course of two years.
The census involved a collaboration between the park services of three separate countries - Rwanda, Uganda and the Democratic Republic of Congo - as well as several conservation organizations.
In total, the region's gorilla count has increased from 250 to more than 600 over the last 30 years.
"This represents one of the rare success stories in conservation," said gorilla expert Martha Robbins of the Max Planck Institute for Evolutionary Anthropology.
"The population of mountain gorillas in the Virunga Volcanoes has more than doubled in the past three decades, despite intensive threats of poaching, habitat degradation, and civil conflict."
"This increase exemplifies the dedicated efforts of the governments of Rwanda, Uganda, and the Democratic Republic of Congo to conserve these critically endangered great apes, and notably, the hard work of park staff on the ground."
"This dramatic increase also shows that extreme conservation efforts including tourism, veterinary work, and community projects can have a positive impact on one of our closest living relatives."
Source: Phys.org | Comments (6)
Tags: Mountain Gorilla