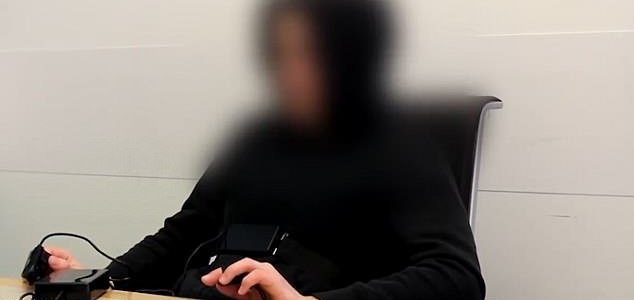 It is extremely unlikely that this guy is actually from the future.

Image Credit: YouTube / ApexTV
A man who claims to be from the future is subjected to a lie detector test in a rather dubious new video.
The man, who identifies himself as James Oliver and maintains that he is from thousands of years in the future, has appeared in a video on the extremely controversial 'ApexTV' YouTube channel.
With his face blanked out and his voice distorted, Oliver can be seen slouched in a chair with his hands hooked up to a computer while another man asks him a series of questions.
Inevitably, the supposed lie detection equipment returns 'true' for every single one of them.
Given that Apex TV has previously published several videos featuring alleged time travelers, it is doubtful to the extreme that any of them, Oliver included, are actually from the future.
Suffice to say, it's best to to take this one with a very large pinch of salt indeed.
The interview itself can be viewed below.
Source: News.com.au | Comments (42)
Similar stories based on this topic:
Tags: Time Travel