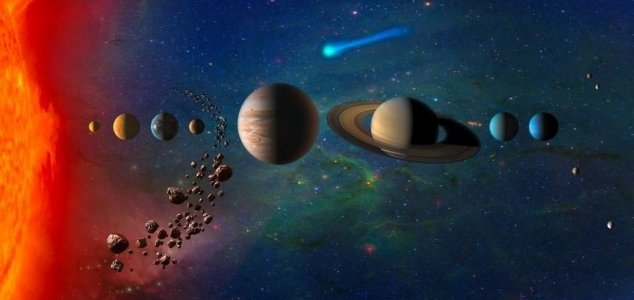 The heliosphere surrounds the solar system.

Image Credit: NASA
NASA is launching a spacecraft to study the heliosphere - a bubble which extends far beyond the orbit of Pluto.
Generated by the Sun, this vast protective region is made up of charged solar particles and magnetic fields which block some of the highly energetic cosmic rays coming from interstellar space.
The new mission, which is called the Interstellar Mapping and Acceleration Probe (IMAP), will attempt to learn more about the heliosphere by studying the particles that do manage to make it through.
"This boundary is where our sun does a great deal to protect us," said Dennis Andrucyk of NASA's Science Mission Directorate in Washington.
"IMAP is critical to broadening our understanding of how this 'cosmic filter' works."
Costing around $492 million, the probe will be positioned around 930,000 miles from our planet where it will use an array of on-board instruments to detect and analyze these fast-moving particles.
The results could teach us much about how the interstellar medium interacts with the solar wind and how cosmic rays are accelerated inside the heliosphere.
"The implications of this research could reach well beyond the consideration of Earthly impacts as we look to send humans into deep space," said Andrucyk.
Source: Space.com | Comments (0)
Tags: Heliosphere