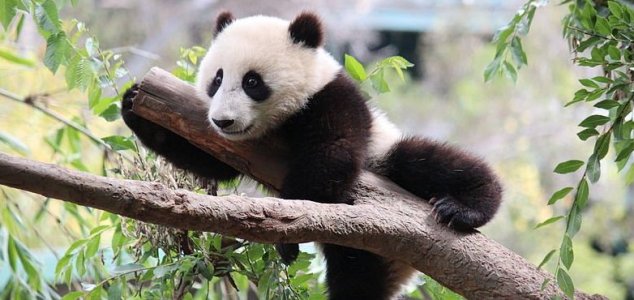 Pandas were once a lot more diverse than they are today.

Image Credit: CC BY-SA 3.0 jballeis
Researchers have identified a long-lost panda relative from DNA that was retrieved from an ancient jaw bone.
The remarkable discovery was originally made back in 2014 when palaeoanthropologist Yingqi Zhang and colleagues explored a sinkhole in Guangxi Province, southern China.
Their goal was to find fossils belonging to Gigantopithecus - the largest species of primate to have ever walked the Earth - but instead they found the 22,000-year-old lower jaw of an ancient panda.
Within the fossil, scientists were later able to retrieve the oldest known panda DNA on record.
The findings indicate that this prehistoric panda belonged to a previously unknown lineage that split from other giant pandas some 183,000 years ago.
It is believed that these long-lost mammals may have been well adapted to live in their subtropical habitat, suggesting that pandas in general used to be a lot more diverse than they are today.
The next step in the research, which will involve extracting full nuclear genomes from the fossil, should tell us a lot more about the species and may even reveal what these ancient pandas looked like.
Source: National Geographic | Comments (1)
Similar stories based on this topic:
Tags: Panda