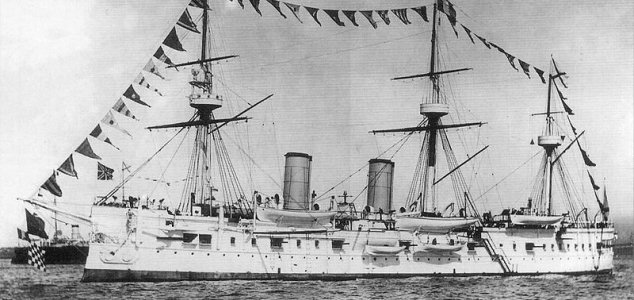 Could there really be $133 billion in gold bullion in the wreckage ?

Image Credit: Public Domain
The wreck of a Russian ship thought to contain 5,500 boxes of gold bars has been found off South Korea.
The Dmitrii Donskoi, which went down in 1905 after it was deliberately scuttled to prevent the gold falling in to the hands of the Japanese, was discovered by divers off the South Korean island of Ulleungdo at a depth of 434 meters on Sunday morning.
Seoul-based maritime salvage company Shinil Group had been searching for the wreck for years.
"The body of the ship was severely damaged by shelling, with its stern almost broken, and yet the ship's deck and sides are well preserved," the company wrote.
Thanks to an agreement with the Russian government, half of all the gold found in the wreckage will be given back to Russia while the rest will fund various South Korean projects including the construction of a major new railway line and the founding of a museum.
Efforts to raise the ship and its cargo from the depths will begin in October.
Source: SCMP.com | Comments (11)
Tags: Dmitrii Donskoi