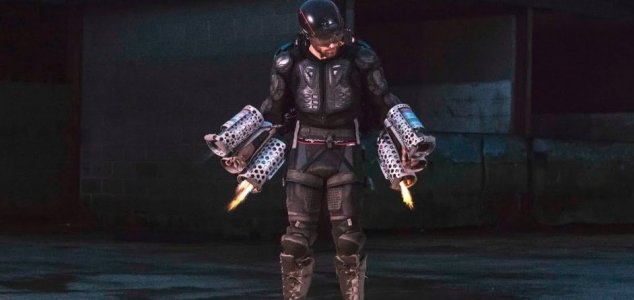 Now you, too, can be Iron Man... sort of.

Image Credit: YouTube / Red Bull / Gravity Industries
Inventor Richard Browning's impressive flight suit is now available to purchase for a whopping $440,000.
The madcap inventor and former marine raised eyebrows last year when he revealed 'Daedalus' - a futuristic suit not dissimilar to Tony Stark's comic book 'Iron Man' armor.
Since then, interest in his invention has gone from strength to strength with even a member of the UK military allegedly expressing a desire to adapt the suit for use on the battlefield.
"It started out as an exploration alongside a day job," said Browning. "We realised we were headed in a direction that had already been thought about - the Iron Man character."
During a record attempt back in November, he managed to reach a top speed of 32mph.
"Every time I fly, it's a pleasure. It's intense, but there's always this degree of humility," he said.
"It's just like driving a formula one car or racing a sports bike - you have always got to have that respect for the possibility that something could go wrong when you don't want it to happen."
Source: Pocket Link | Comments (5)
Similar stories based on this topic:
Tags: Iron Man, Richard Browning