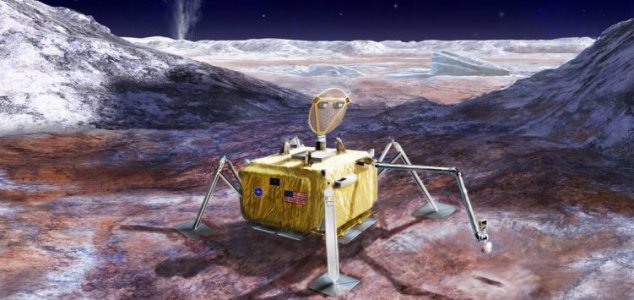 Signs of life may lie just beneath the surface.

Image Credit: NASA/JPL
The signatures of extraterrestrial life on Jupiter's moon Europa could lie mere centimeters beneath the ice.
When it comes to seeking out signs of extraterrestrial life within our own solar system, no target has proven more tantalizing than Europa - a world thought to be home to a potentially habitable ocean of liquid water hidden deep beneath a thick icy exterior shell.
Finding a way to reach this subterranean ocean however has long proven something of a challenge, but now scientists have revealed that amino acids - an important signature of life - could endure for over ten million years mere centimeters beneath the surface.
If this turns out to be the case, it would make the job of finding such evidence a lot easier.
According to NASA scientist Tom Nordheim, the most important thing would be landing a spacecraft in the correct place - namely towards the top of Europa where such traces would be easiest to find.
The space agency is currently planning two missions to Jupiter's icy moon - an orbiter in 2022 and a lander that would follow several years later.
So great is the possibility of finding evidence of alien life on Europa in fact that some scientists anticipate that such a discovery will be made there within the space of just 20 years.
If this turns out to be true, then the next two decades may be exciting times indeed.
Source: Independent | Comments (1)
Similar stories based on this topic:
Tags: Europa