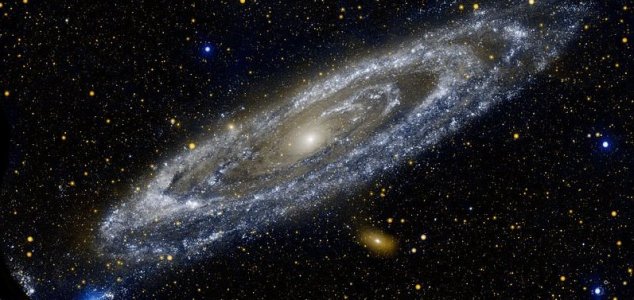 Andromeda has quite the appetite.

Image Credit: NASA/JPL-Caltech
Scientists have discovered that the Milky Way once had a sibling that was consumed by our neighboring galaxy.
In a new study, scientists reconstructed events that occurred two billion years ago by conducting a detailed survey of the stars found in the faint halo which surrounds the nearby Andromeda galaxy.
Originally thought to have been built up from multiple smaller galaxies over a long period of time, this mysterious halo is now believed to have formed primarily from the remnants of M32 - a satellite galaxy that was once a similar size to our own before its outer layers were consumed.
"It's kind of like a child eating dinner, and then looking on the floor afterwards and finding breadcrumbs all around," said postdoctoral researcher Richard D'Souza from the University of Michigan.
"You know what's been eaten."
After it was cannibalized, M32 was reduced to little more than a small, dense core.
"It was shocking to realise that the Milky Way had a large sibling and we never knew about it," said study co-author Eric Bell. "Astronomers have been studying the Local Group - the Milky Way, Andromeda and their companions - for so long."
Source: The Guardian | Comments (4)
Tags: M32, Galaxy