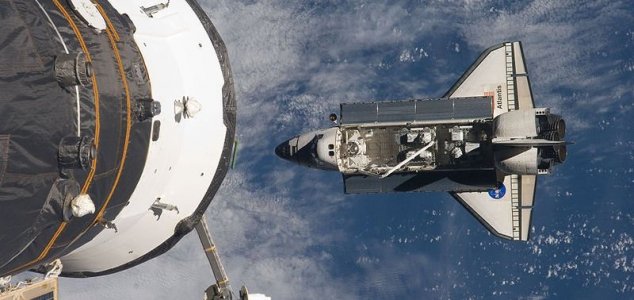 What did Melvin really see on the Space Shuttle ?

Image Credit: NASA
In a recent Twitter exchange, Leland Melvin described seeing 'something organic/alien-like' in the payload bay.
The retired astronaut's recollection of the incident was posted on social media earlier this month after he was asked about his thoughts on the existence of alien life and whether he had ever seen a UFO.
"I have not seen one in space or on the ground but thought I saw something organic/alien like floating out of the payload bay," he replied. "I called the ground to ask what it could be and it was ice that had broken off of the Freon hoses.Translucent, curved, organic looking."
Although it certainly makes sense that what he saw was simply a piece of ice, the fact that he even considered the possibility that it might be extraterrestrial in nature is certainly intriguing.
Some conspiracy theorists have already jumped on his comments as evidence of a NASA cover-up.
When asked if it was possible that ground control was lying to him, Melvin replied:
"Hmmm. Don't think so but you never know. I was about to say 'Houston we have a problem' but know everyone spins-up when those words are uttered from a space vehicle."
Source: BGR.com | Comments (12)
Tags: Astronaut, Alien