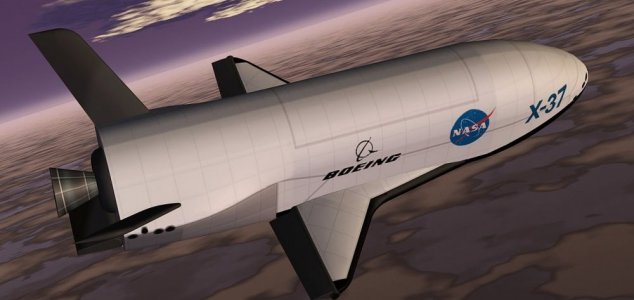 What has the X-37B been doing all this time ?

Image Credit: NASA
The US military's mysterious X-37B has spent almost a year in space on its latest secretive mission.
The solar-powered space plane, which looks a lot like a miniature version of NASA's space shuttles, had been originally designed to repair satellites before NASA discontinued the project and passed it over to the US Department of Defense back in 2004.
These days, little is known about the specific nature and purpose of the X-37B other than that it is capable of spending years in orbit on a single mission without having to return to Earth.
Its latest foray in to the final frontier began almost a year ago on September 7th 2017.
The only thing we do know is that it is carrying the Advanced Structurally Embedded Thermal Spreader (ASETS-11) - a system designed to test experimental electronics and heat pipes.
What's interesting about the X-37B is that it could be exactly the type of secretive military platform that President Trump's recently announced US Space Force may ultimately be looking to develop.
"Ironically, the X-37B is exactly the type of program - toward giving the U.S. flexibility of operations in space - that seems to be prompting the current push for a Space Force, yet are already underway," said Professor Joan Johnson-Freese from the Naval War College in Newport, Rhode Island.
Source: Space.com | Comments (6)
Similar stories based on this topic:
Tags: X-37B