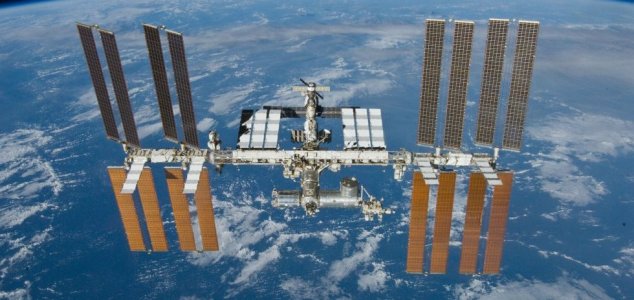 The leak does not pose a risk to the station's crew.

Image Credit: NASA
Astronauts have been working to locate and seal a small leak that has opened up aboard the orbiting outpost.
According to reports, flight controllers on Earth first noticed that something was up when they detected a slight drop in cabin pressure on Wednesday evening at around 7 p.m. EDT.
Upon waking, the crew quickly got to work hunting down the location of the leak.
The culprit, it turned out, was the Soyuz MS-09 spacecraft currently docked at the station.
It appeared as though a small meteorite had punched a hole through its hull.
"The leak has been isolated to a hole about two millimeters in diameter in the orbital compartment, or upper section, of the Soyuz MS-09 spacecraft," NASA said in a statement. "The rate of the leak was slowed this morning through the temporary application of Kapton tape at the leak site."
"Flight controllers are working with the crew to develop a more comprehensive long-term repair."
Fortunately the leak doesn't appear to be serious and does not pose a risk to the crew.
Source: Independent | Comments (14)
Similar stories based on this topic:
Tags: ISS, Astronauts