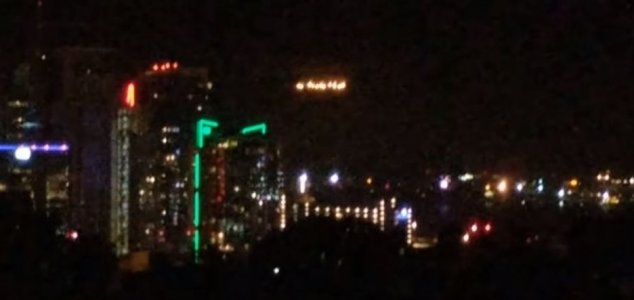 The lights spooked witnesses for miles around.

Image Credit: YouTube / Ryan Hase
Hundreds of people took to social media to report a set of strange lights hovering over the city on Wednesday.
The phenomenon, which first showed up at around 8 o'clock in the evening, appeared as a formation of bright orange-yellow lights which remained stationary in the sky for several minutes.
A second, smaller set of lights also appeared in the vicinity for a short time afterwards.
"They were hovering in place and they were extremely bright," local resident Uma Aggarwa told the San Diego Tribune. "It was the craziest thing."
Within minutes of the lights appearing, dozens of photographs and videos started to show up on social media as users attempted to figure out exactly what it was they were seeing.
The answer, it turns out, is that they were actually nothing more than flares. According to a Navy spokesman, a nearby aircraft squadron had been performing 'flare training' in the area that night.
Known as the 'Raiders', the squadron is stationed at Marine Corps Air Station Miramar, California.
Source: Huffington Post | Comments (20)
Tags: UFO, Flares