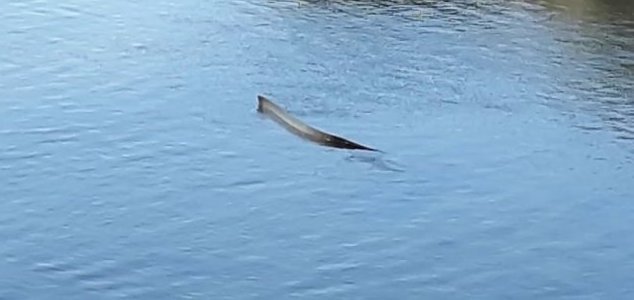 What manner of creature is this ?

Image Credit: YouTube / Kevin Burton
A video showing an unidentified animal moving through the water near the shoreline has emerged online.
The footage, which was recorded by local resident Kevin Burton near the North Pier in Tynemouth, England earlier this summer, shows a strange eel-like creature in a shallow tidal pool.
"Good morning everyone, a nice warm morning sitting on the north side at the start of the North Pier in Tynemouth with my morning coffee, on my way to this side of the pier at low tide," he wrote.
"I think I witnessed the first [sighting] of the Loch Ness Monster outside of Scotland."
Social media users have since been speculating over what the creature in the video might be.
One popular suggestion is that it is an oarfish - a creature that has itself been associated with tales of 'sea serpents' due to its extraordinarily long length and distinctive snake-like appearance.
Others however are more skeptical, suggesting instead that it is little more than a piece of debris.
Source: Chonicle Live | Comments (30)
Tags: Sea Creature, Tynemouth