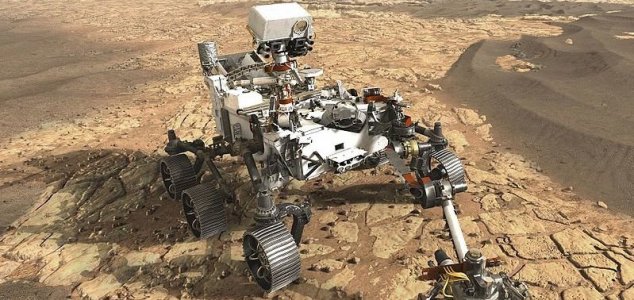 The subsurface of Mars may have once teemed with life.

Image Credit: NASA/JPL-Caltech
A new study has revealed that ancient Mars had the right conditions to support subterranean microbes.
When we think about the potential for life on Mars, we tend to imagine organisms living on the surface, but now scientists led by graduate student Jesse Tarnas of Brown University have found evidence to support the notion that life on Mars may have once thrived, not on the ground, but underneath it.
Subterranean microbe communities here on Earth, which are known as subsurface lithotrophic microbial ecosystems (SliMEs), get their energy by peeling electrons off of molecules in the soil.
According to the research, molecular hydrogen, which serves as a plentiful source of fuel for these organisms, would have also existed in the Martian soil billions of years ago.
"We showed, based on basic physics and chemistry calculations, that the ancient Martian subsurface likely had enough dissolved hydrogen to power a global subsurface biosphere," said Tarnas.
"Conditions in this habitable zone would have been similar to places on Earth where underground life exists."
While the study does not prove that microbial life actually did once live in the Martian soil, it does add to the growing body of evidence suggesting that Mars could have supported life in the distant past.
Source: Phys.org | Comments (6)
Similar stories based on this topic:
Tags: Mars, Microbes