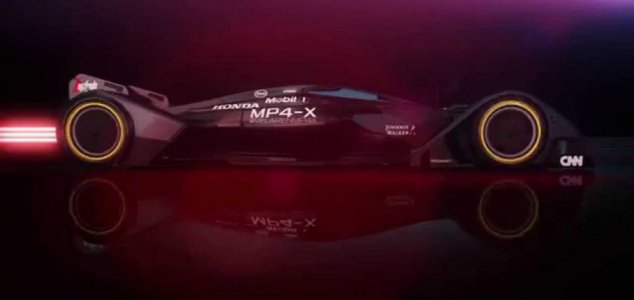 Is this the racing car of the future ?

Image Credit: YouTube / McLaren
The motorsport giant has released a concept video of a true next-generation vehicle known as the MP4-X.
As if today's Formula 1 cars weren't futuristic enough, the MP4-X is truly the real deal.
Doing away with traditional controls entirely, the impressive vehicle will offer the driver the option to steer using his or her own thoughts thanks to a specially designed brain-computer interface.
In place of a regular windscreen, it will feature a heads-up, augmented display with which the driver will be able to keep an eye on the positions of all the other cars in the race.
Every component, from the engine to the tyre treads, will be monitored and regulated constantly.
Designed by McLaren's advanced solutions arm McLaren Applied Technologies, the new car is primarily a concept at the moment but is based on 'real technology'.
"We harnessed the most cutting-edge, avant-garde technological solutions that exist in the world today to create a racecar that could exist in the distant future," the company wrote.
"The technology that's been applied to MP4-X is all real, even if it's still in its earliest stages of conception."
"McLaren Applied Technologies is at the forefront of the development of these new forms of tech."
Source: Evo.co.uk | Comments (0)
Tags: McLaren, MP4-X