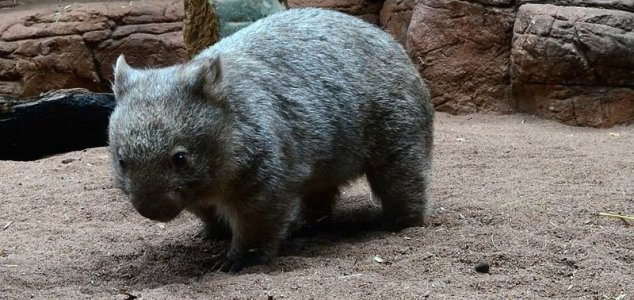 Wombat poop is quite unlike that of any other animal.

Image Credit: CC BY 2.0 slgckgc
Scientists have been unravelling what might just be one of the most perplexing mysteries of the natural world.
Native to Australia, wombats are four-legged marsupials that have somehow evolved the peculiar ability to produce cube-shaped droppings
This unique shape offers a distinct advantage because the animals use it to mark their territory and cubes are easier to stack. The larger the pile, the greater the claim on the territory.
Exactly how wombats manage to produce up to 100 of these unusually-shaped blocks of excrement every day however has long remained something of a mystery.
Now though, a new study in to the phenomenon has finally yielded the answer and it is all to do with the elasticity of the animals' intestines.
"The first thing that drove me to this is that I have never seen anything this weird in biology," said Patricia Yang of the Georgia Institute of Technology.
By analyzing the internal anatomy of wombats, Yang and colleagues were able to identify how their intestines are able to sculpt the droppings in to their distinct shape.
The researchers hope that a similar technique could be used to produce cube shapes in industrial applications as well.
"We currently have only two methods to manufacture cubes: We mould it, or we cut it. Now we have this third method," she said. "It would be a cool method to apply to the manufacturing process."
Source: BBC News | Comments (9)
Tags: Wombat