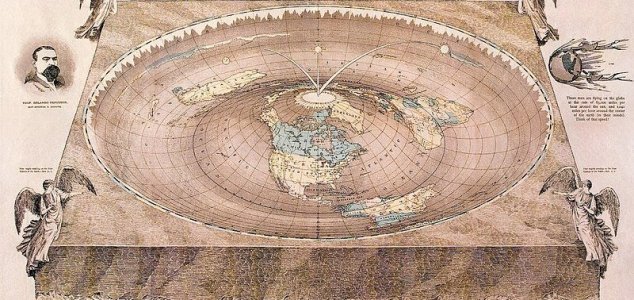 Mankind has long dabbled with the idea that the Earth is flat.

Image Credit: Orlando Ferguson
More than 650 people gathered in Colorado this month to promote the idea that our planet is as flat as a pancake.
In the age of orbiting satellites, interplanetary spacecraft and a fully manned space station, the fact that the Earth is round (an oblate spheroid) is as indisputable as the nose on your face.
Remarkably however, there are still those who remain adamant that the Earth is actually flat.
Denver's second annual Flat Earth International Conference this year saw people from all walks of life arrive to attend talks, sell merchandise and share their belief in this most unorthodox of theories.
Many of them, like conference founder Robbie Davidson, have come to balance their belief in the flatness of the Earth with their existing Christian beliefs - often finding a way to merge the two.
"I've found over 200 scriptures that corroborate the idea that we are living on a stationary, flat Earth," said Nathan Roberts - a self-identified 'cosmological evangelist' who gave a talk at the event.
In many ways, Flat Eathers have become something of a subculture of fundamentalist Christianity in the United States and remain at odds with, not only mainstream science, but also the church itself.
"The most persecution I've faced has been from within the church," said Roberts.
Flat Earth conspiracy theorists are also common, with some insisting that the true nature of our world is being deliberately covered up by NASA, world governments and science in general.
How many of them actually truly believe that the Earth is flat however - as oppose to simply subscribing to the idea as an elaborate thought exercise - remains unclear.
Source: The Guardian | Comments (63)
Similar stories based on this topic:
Tags: Flat Earth