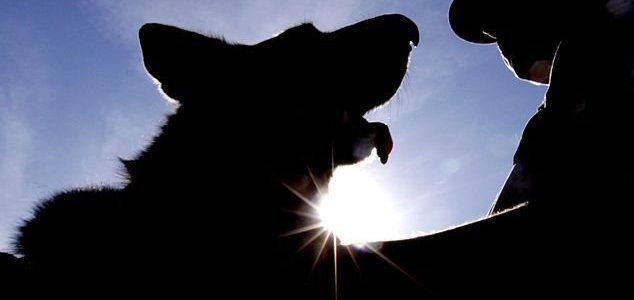 The research reportedly achieved only limited success.

Image Credit: Public Domain
Newly declassified documents have revealed the CIA's efforts to control dogs through electrical brain stimulation.
The research had been carried out as part of Project MKUltra - a secretive program of (often illegal) mind control experiments conducted by the US government between 1953 and 1973.
According to recently declassified documents released through a Freedom of Information Act (FOIA) request, one of these experiments had involved creating six mind-controlled dogs that could be ordered to perform rudimentary actions on demand by a human operator.
One of the files describes "a demonstrated procedure for controlling the free-field behaviors of an unrestrained dog" through the use of electrical brain stimulation.
"The specific aim of the research program was to examine the possibility of controlling the behavior of a dog, in an open field, by means of remotely triggering electrical stimulation of the brain," it reads.
"Such a system depends for its effectiveness on two properties of electrical stimulation delivered to certain deep lying structures of the dog brain: the well-known reward effect, and a tendency for such stimulation to initiate and maintain locomotion in a direction which is accompanied by the continued delivery of stimulation."
Enabling such control involved implanting electrodes in to the dog's brain and then running wires to a power source and stimulator attached to its harness.
From the sounds of it however, the system was very limited in terms of effective distance and was never actually employed in the field.
It is unclear if the scientists involved attempted anything similar on human subjects.
Source: Newsweek.com | Comments (8)
Similar stories based on this topic:
Tags: CIA, MK Ultra, Dogs