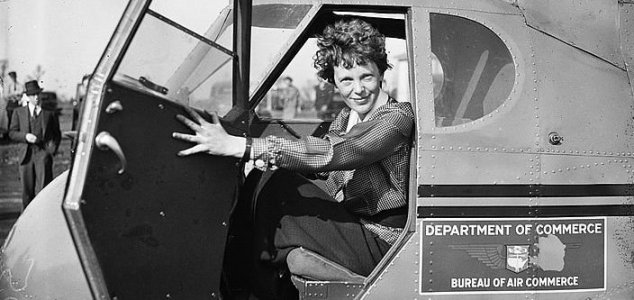 Earhart's plane may have crash-landed off Buka Island.

Image Credit: Harris and Ewing
Researchers believe that they may have found the wreckage of Earhart's plane off Papua New Guinea.
When Amelia Earhart disappeared over the Pacific Ocean during an attempt to circumnavigate the globe in her Lockheed Model 10 Electra in 1937, the question of what happened to her would go on to become one of the most enduring mysteries of the modern age.
Now however, researchers investigating her disappearance believe that the wreckage of a plane found off the coast of Buka Island could in fact be the very aircraft she had been flying at the time.
"The Buka Island wreck site was directly on Amelia and Fred's flight path, and it is an area never searched following their disappearance," said Project Blue Angel director William Snavely.
"What we've found so far is consistent with the plane she flew."
Snavely, who has carefully traced Earhart and Noonan's flight path from Papua New Guinea to Howland Island, believes that they may have turned back after running short on fuel.
If true, then it is certainly possible that they could have gone down near Buka Island.
"Amelia's Electra had specific modifications done to it for this specific journey, and some of those unique modifications appear to be verified in the wreckage that's been found," said pilot and aerospace engineer Jill Meyers.
Efforts to conclusively identify the plane remain ongoing.
Source: Fox News | Comments (12)
Similar stories based on this topic:
Tags: Amelia Earhart