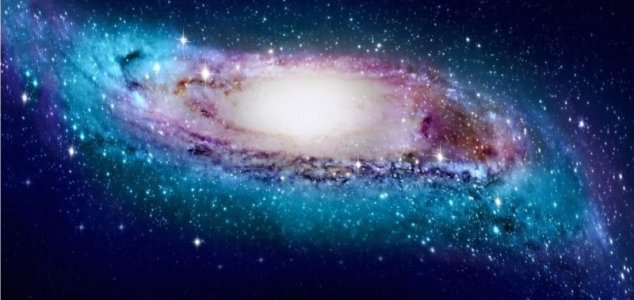 Our galaxy is not quite the way we imagine it.

Image Credit: Chen Xiaodian / NAOC
A new study by a team of scientists in China has revealed that our galaxy is actually buckled at the edges.
When we think of the Milky Way, we tend to picture it as a perfectly flat disk, however in reality it becomes increasingly warped and twisted the further away from the center you look.
This is because, towards the edges, the hydrogen atoms that make up the majority of the gas disk are not as tightly bound to the thin galactic plane, thus causing them to buckle above and below it.
The findings were published recently in the journal
Nature Astronomy
by scientists from the Chinese Academy of Sciences' National Astronomical Observatories (NAOC).
The research involved creating a detailed 3D model of the galaxy using a recently published catalog of classical Cepheids - a type of star for which reasonably accurate distances can be determined.
"In the Milky Way's outer regions, we found that the S-like stellar disk is warped in a progressively twisted spiral pattern," said Prof Richard de Grijs of Australia's Macquarie University.
This shape is similar to that of several other galaxies observed by astronomers.
"Combining our results with those other observations, we concluded that the Milky Way's warped spiral pattern is most likely caused by 'torques' - or rotational forcing - by the massive inner disk," added senior researcher and study co-author Dr Liu Chao.
Source: Sky News | Comments (8)
Tags: Milky Way, Galaxy