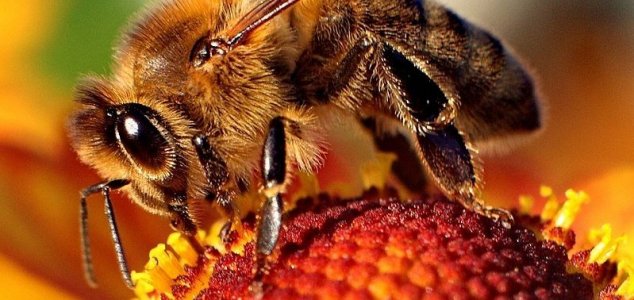 It would seem that bees know how to add and subtract.

Image Credit: CC BY-SA 4.0 Maciej A. Czyzewski
Scientists from Australia and France have determined that bees are capable of mastering basic maths skills.
The remarkable discovery was made thanks to an ingenious experiment which sought to teach honeybees how to recognize different colored symbols representing 'plus' and 'minus'.
The bees were each released into a maze consisting of a tunnel with two alternative exits.
Symbols representing simple mathematical problems were presented to each bee and they were tasked with picking the tunnel that was marked with the correct answer.
If they chose the correct exit they were rewarded with a drink of sugar water.
Incredibly, they were able to get the answer right 75% of the time.
"Our findings suggest that advanced numerical cognition may be found much more widely in nature among non-human animals than previously suspected," said Professor Adrian Dyer.
"If maths doesn't require a massive brain, there might also be new ways for us to incorporate interactions of both long-term rules and working memory into designs to improve rapid AI learning of new problems."
Source: Evening Standard | Comments (6)
Similar stories based on this topic:
Tags: Bees, Maths