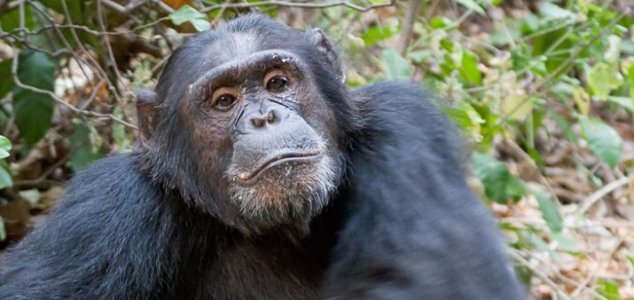 The chimpanzees were able to take advantage of fallen tree debris.

Image Credit: GFDL 1.2 Ikiwaner
A group of resourceful chimpanzees recently escaped from their enclosure in Belfast zoo after a storm.
Seemingly bored with their limited living space, the primates were able to fashion a makeshift ladder out of a fallen tree branch and use it to climb up a steep stone wall at the edge of their enclosure.
Danielle Monaghan, who had been visiting the zoo at the time with her family, managed to capture the whole thing on film.
The video shows the chimps climbing up on to the top of the wall and walking along it.
"I was petrified, obviously, having the kids, and I tried not to show fear but inside I was a bit like: what happens if it attacks us or tries to take the kids or runs over?" she said.
According to reports, some of the chimps were later seen emerging from the bushes on to a public footpath, however most of them simply stayed where they were on the wall.
Thankfully nobody was injured and the animals ended up returning to the enclosure by themselves.
It is the second escape in the space of a month for the zoo; back in January a red panda managed to escape its enclosure before eventually being found less than a mile away in someone's garden.
"This is a highly unusual event, despite the natural curious nature of chimpanzees, and we would like to reassure the public that Belfast Zoo is fully committed to providing a safe and enjoyable experience for all our visitors," said a spokesman.
Source: Telegraph | Comments (24)
Similar stories based on this topic:
Tags: Chimpanzees