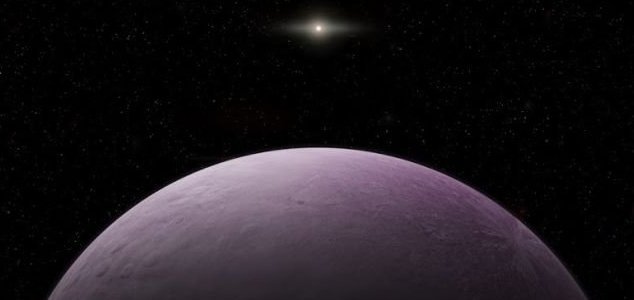 How far is far, far out ?

Image Credit: Roberto Molar Candanosa / Carnegie Institution for Science
The discoverer of the most distant known object in our solar system has now found an even more distant one.
Named 'FarFarOut', the new object, which is situated 140 AU away in the outer reaches of the solar system, beats the previous record holder 'FarOut' which is situated at a distance of 120 AU.
(1 AU is the approximate distance from the Earth to the Sun).
In a peculiar twist, Carnegie Institution for Science astronomer Scott Sheppard discovered the new object just one day before he was scheduled to give a lecture on its predecessor.
Sheppard and his team in Washington, D.C. have been analyzing astronomical data in an effort to discover the whereabouts of the fabled (and increasingly infamous) Planet Nine.
FarFarOut is located in the Kuiper Belt - a cold, vast region beyond the orbit of Neptune populated with small, icy bodies left over from the formation of the solar system.
"It is very faint; it is on the edge of our ability to detect it," said Sheppard. "We don't know anything about the orbit of this object, we just know it is far, far out."
Source: Popular Mechanics | Comments (13)
Tags: FarOut, FarFarOut, Solar System