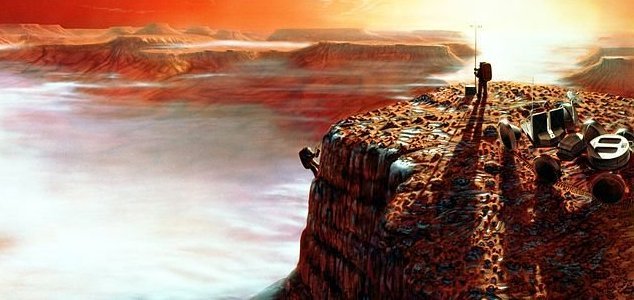 NASA has its sights set far beyond the Moon.

Image Credit: NASA / Pat Rawlings
The space agency is hoping to launch its first manned mission to the Red Planet within the next 14 years.
Last week Vice President Mike Pence announced that NASA would be pushing back the timetable for landing humans on the Moon by a full 5 years with the goal of launching a manned mission by 2024.
Now it seems as though this move will also bring forward plans for a manned mission to Mars as well, as evidenced by NASA Administrator Jim Bridenstine's comments to lawmakers during a recent congressional hearing on Capitol Hill.
"We want to achieve a Mars landing in 2033," he said.
"We can move up the Mars landing by moving up the Moon landing. The Moon is the proving ground. We have to be able to utilize the resources of another world."
Critics however argue that NASA will struggle to achieve even the manned Moon landing in time, let alone a Mars landing which will be significantly more challenging in just about every possible way.
Work on some of the technologies that will be required, such as the Space Launch System, is already behind schedule - not to mention the need for landing vehicles, radiation shielding, new spacesuits and a sustainable long-haul crew module capable of keeping astronauts alive for months at a time.
As things stand, the challenges of launching a manned mission to Mars seem almost insurmountable.
Source: Phys.org | Comments (21)
Similar stories based on this topic:
Tags: Mars, 2033