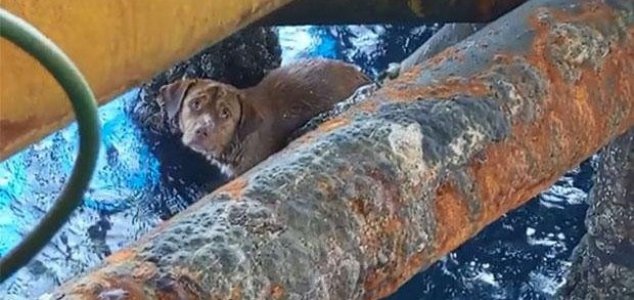 The dog was tired and hungry after his extended swim.

Image Credit: Facebook / Vitisak Payalaw
The exhausted canine was pulled from the sea by oil rig workers who had spotted him off the coast of Thailand.
Named Boonrod (meaning 'survivor'), the brown aspen was spotted struggling in the water on Friday afternoon near an offshore oil platform.
Fortunately the sea was calm, making it easy for his rescuers to pull him to safety.
It is not at all clear how the dog had managed to end up stranded 135 miles from the shore, however it has been speculated that he may have fallen out of a fishing boat.
Boonrod was hungry, thirsty and in need of sleep, however he has since been treated by vets from animal rights group Watchdog Thailand and is now doing much better.
"His overall condition has improved," said drilling team member Vitisak Payalaw.
"He is getting stronger and can smile."
Source: Telegraph | Comments (6)
Tags: Dog, Thailand