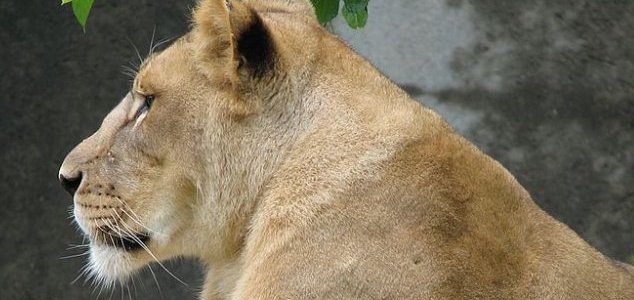 The new species puts today's lions to shame.

Image Credit: Trisha M Shears
Palaeontologists unexpectedly came across fossil evidence of the creature in a museum drawer in Kenya.
Larger than any of today's lions or tigers, this gargantuan apex predator had a skull the size of a rhinoceros and belonged to an extinct group of mammals known as the hyaenodonts.
Named
Simbakubwa kutokaafrika
, the species, which lived 45 million years ago, weighed almost 3,000lbs - an insane figure when you consider that modern adult lions weigh in at around 400lbs.
The fossils were found quite by accident by Nancy Stevens and Matthew Borths of Ohio University.
"The most striking feature of Simbakubwa is the size of the specimen," they wrote. "Based on its massive dentition, the animal was significantly larger than any modern African terrestrial carnivore."
It is believed that the hyaenodonts disappeared somewhere around 15 to 18 million years ago.
"We don't know exactly what drove hyaenodonts to extinction, but ecosystems were changing quickly as the global climate became drier," said Borths.
"The gigantic relatives of Simbakubwa were among the last hyaenodonts on the planet."
Source: Popular Mechanics | Comments (15)
Similar stories based on this topic:
Tags: Lion, Kenya