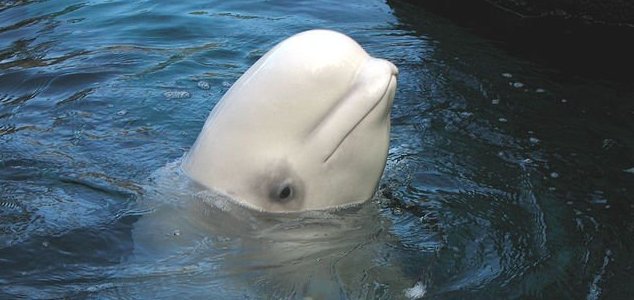 Has Russia been using beluga whales for military purposes ?

Image Credit: CC BY 2.0 Greg Dunlap
The whale, which was spotted off the coast of Norway, is thought to have escaped from a Russian military facility.
The tame sea mammal was brought to the attention of the Norwegian Directorate of Fisheries after it approached a fishing vessel in Arctic waters last week in an apparent attempt to get food.
Its Russian origins were inferred from the harness strap which reads 'Equipment St. Petersburg.'
Professor Audun Rikardsen from the Arctic University of Norway in Tromsoe believes that the whale may have a connection to one of the military facilities at Murmansk on Russia's Kola Peninsula.
While Russia has been known to have run military programs involving dolphins, this is the first time that anyone has found evidence to suggest that it may also be experimenting with beluga whales.
The harness itself, which has a mount for a camera, was removed from the whale on Friday.
"This is a tame animal that is used to getting food served so that is why it has made contact with the fishermen," said Prof Rikardsen. "The question is now whether it can survive by finding food by itself."
Source: ABC.net.au | Comments (9)
Tags: Beluga Whale, Russia