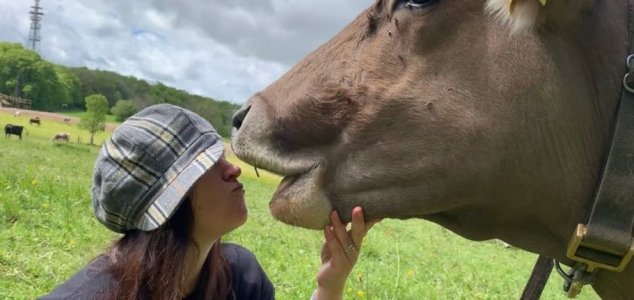 Seriously, don't try this at home...

Image Credit: YouTube / castl.rocks
Authorities in Austria have warned social media users not to participate in this bizarre new fundraising craze.
As if dunking a bucket full of freezing water over your head wasn't strange enough, a Swiss app called 'Castl' has recently launched an even weirder fundraising stunt - the Cow Kiss Challenge.
Participants in Switzerland and other German-speaking countries have been tasked with snogging cattle "with or without tongues" to help raise money for charity.
Authorities however have branded the phenomenon a "dangerous nuisance" due to the potential for cows to become aggressive when approached, especially during calving season.
"Pastures and meadows are not petting zoos - actions like these could have serious consequences," said Austrian Agriculture Minister Elisabeth Koestinger.
Suffice to say, this is one social media craze you definitely don't want to be taking part in.
Source: NDTV.com | Comments (42)
Tags: Cow Kissing