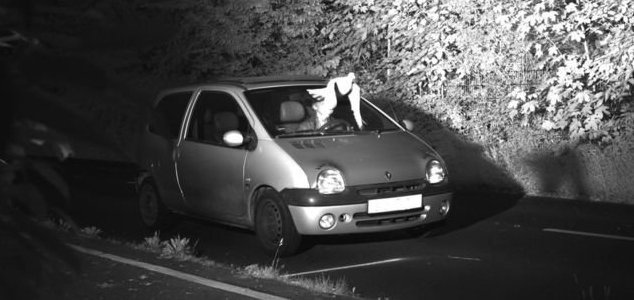 This is one remarkably well (or badly)-timed photograph.

Image Credit: Viersen Distrcit Police
A driver captured on a speed camera in Germany had their identity hidden by a rather timely dove.
Police officials in the city of Viersen near Germany's western border recently released this photograph after an unidentified motorist was snapped driving at 54km/h in a 30km/h zone.
They joked that the 'Holy Spirit' had intervened to stop the culprit from being identified.
"We have understood the sign and leave the speeder in peace this time," the department wrote.
"We hope that the protected speeder likewise understands this 'hint from above' and drives appropriately in the future."
Source: Sky News | Comments (1)
Tags: Dove, Speed Camera