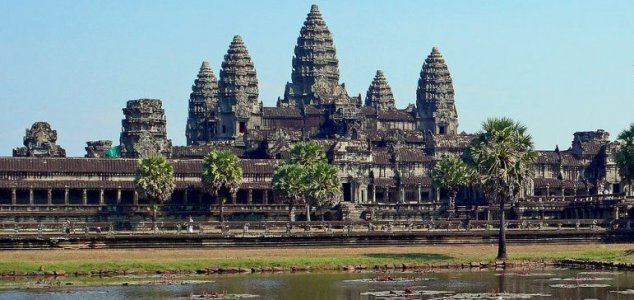 Angkor Wat remains a popular tourist attraction.

Image Credit: CC BY-SA 2.0 Sam Garza
A growing body of evidence points to a more complex explanation for the abandonment of the historic site.
Originally constructed as a Hindu temple for the Khmer Empire over 800 years ago, Angkor Wat remains the single largest religious monument in the world.
Constructed under the rule of King Suryavarman II, the structure is so famous that it even appears on Cambodia's flag and it is visited by over two million people from all over the world every year.
The traditional story of Angkor Wat's decline and eventual abandonment points to the collapse of the Angkor civilization in 1431 when its capital city was ransacked by the Thai Kingdom of Ayutthaya.
In more recent years however, historians have been able to piece together a more detailed account of what happened, revealing Angkor's collapse as more of a transformation than an outright demise.
Factors contributing to its abandonment included a religious shift towards Theravada Buddhism, a change in emphasis away from state-sponsored stone temples to community-based Buddhist pagodas, a series of lengthy droughts and the re-location of the capital further south.
"To describe Angkor's decline as a collapse is a misnomer," writes Prof Alison Kyra Carter from the University of Oregon. "Ongoing archaeological studies are showing that the Angkorian people were reorganizing and adapting to a variety of turbulent, changing conditions."
Source: Newsweek | Comments (8)
Tags: Angkor Wat