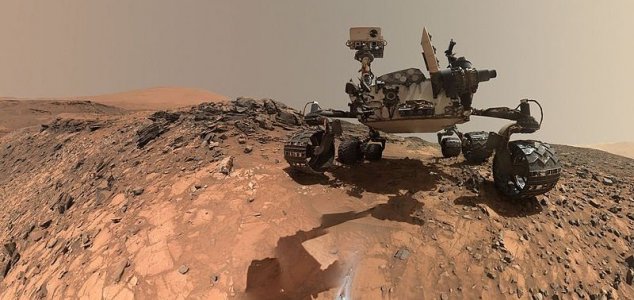 Where is the methane on Mars coming from ?

Image Credit: NASA
NASA's long-lived Curiosity rover picked up the sudden and unexpected spike of methane on Wednesday.
"Startlingly high amounts" of the gas, which has long been associated with the presence of biological life, have reportedly been detected, however it is so far unclear where it might be coming from.
The discovery of methane on Mars is particularly interesting because methane breaks down and disappears over a relatively small amount of time, meaning that it must have been produced recently.
The methane levels in this case are three times higher than they were when the Curiosity rover previously detected the gas on Mars back in 2013.
According to reports, the sudden discovery has prompted NASA scientists to re-organize the rover's schedule to run follow-up experiments over the next few days.
Determining exactly where the methane is coming from however is likely to prove a challenge.
Source: Gizmodo | Comments (18)
Similar stories based on this topic:
Tags: Mars, Methane